---
Here is a quick guide on how to create a modpack. This guide is for packs that do not use Technic Solder.
For more detailed info on how to create a Minecraft mod pack, check here: How to make a Minecraft mod pack
---
1.) Login/Register on the Platform
2.) Click on your username to open a dropdown menu. Now select "Create a Modpack"

3.) Now fill out the required information. Remember, Technic does not host any files directly. Make sure you have a stable place to host your files before creating your modpack! 
Give your modpack a name, like testing-pack (if a modpack already exists with this name, give it a unique name).
Choose the Minecraft version for your pack (so it can install Minecraft).
Make it a hidden pack since this is for testing and learning.
Give it a short description like: "This is a testing pack".
Read the submission guidelines and afterwards check the box if you agree.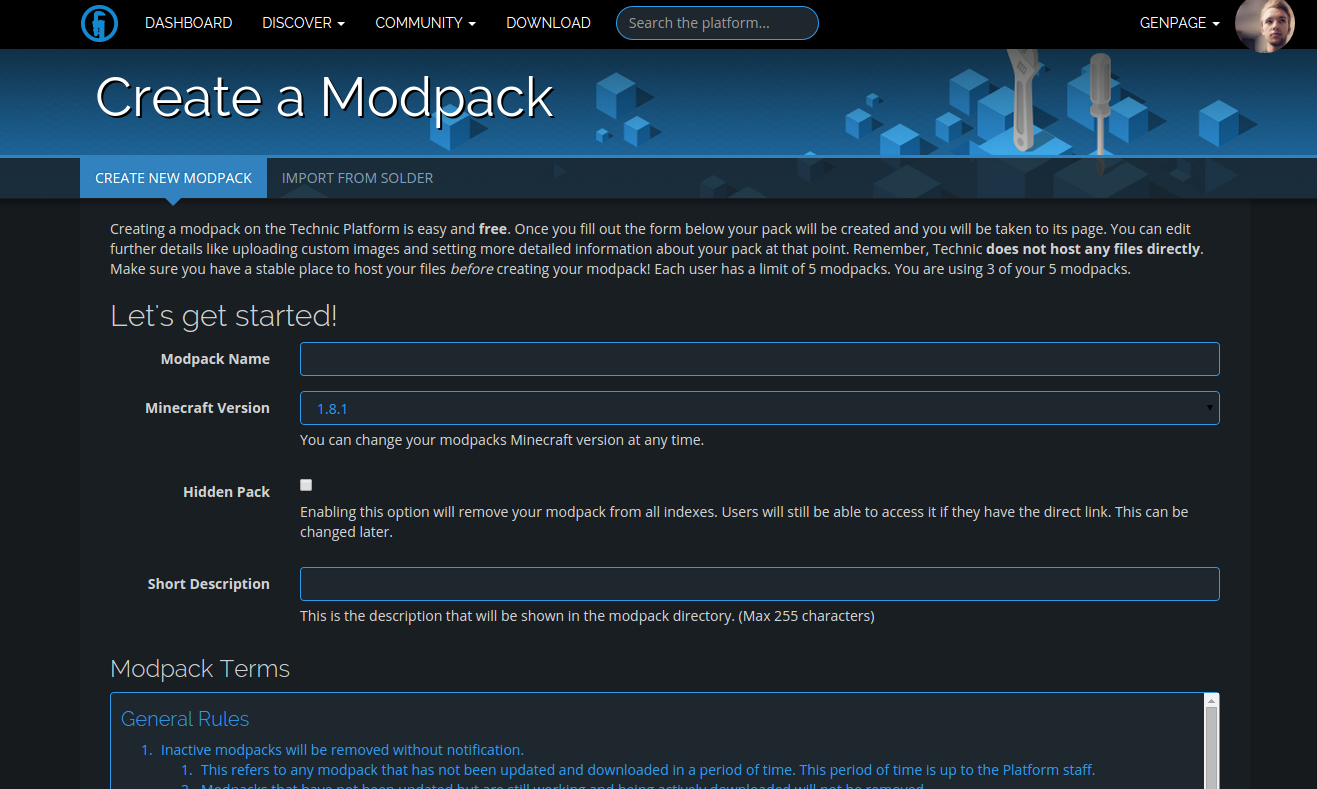 4.) That's it. Now you have a brand new empty modpack! Its time to add content! Check out this article on how to Administrating a Modpack