---
After you have created a modpack, it is time to add content to it.
This requires you to have a modpack zip already hosted somewhere public. Dropbox is a good start, but they quicking rate-limit or even freeze your downloads if you go over a certain limit. Hosting sites like OVH, Crissic, Linode, Digital Ocean, or BlueVM are a good choice after exhausting places like Dropbox.
Modpack Settings: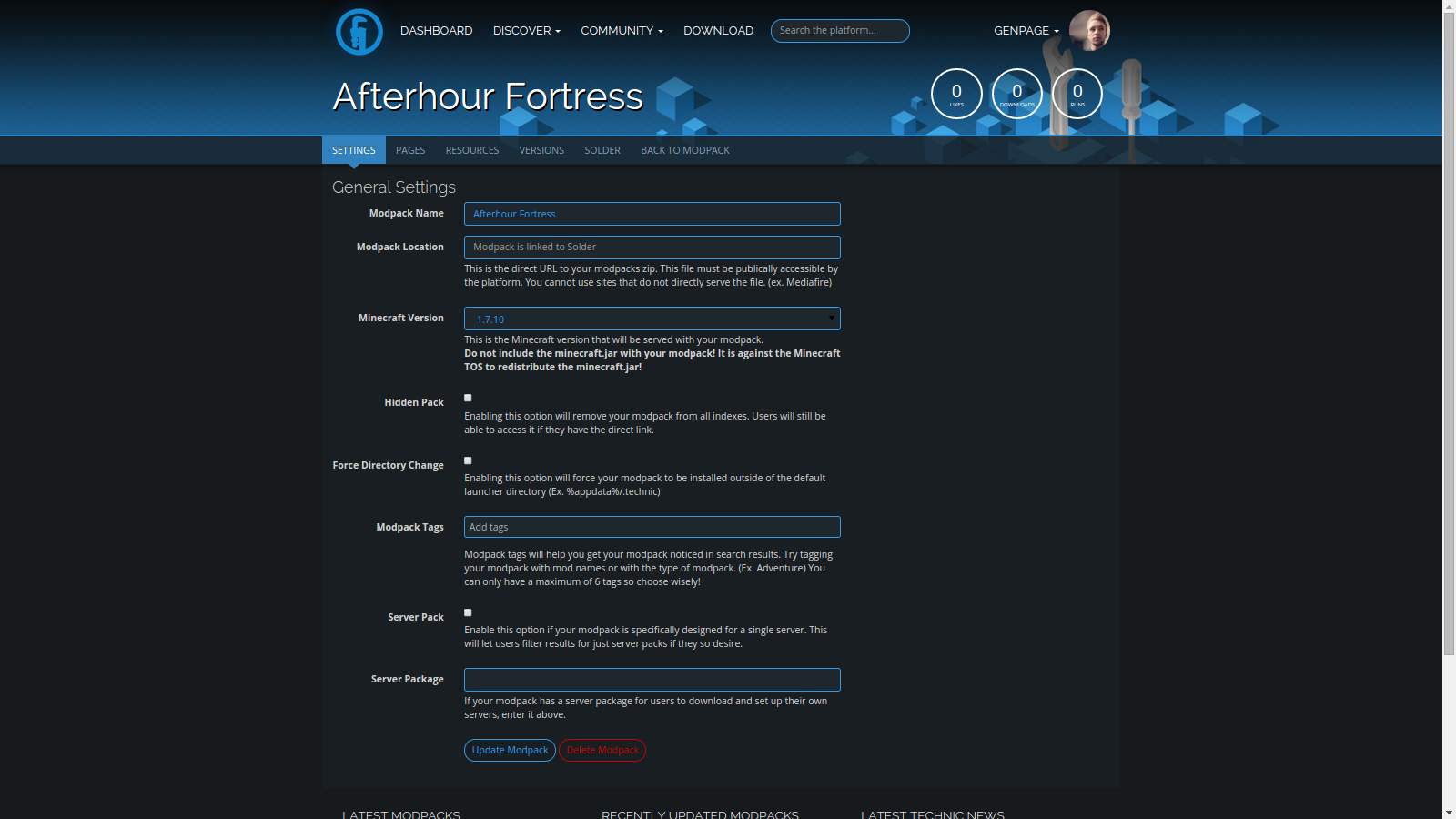 Modpack Location is the most important part of adding content to your modpack. This is the where you will put the URL that the launcher will attempt to download your pack from. (ex. https://www.dropbox.com/s/qmocfrco2t0d28o/Fluffbeast.docx?dl=1)
Here is a good Dropbox KB article on how to properly format your dropbox links to download. https://www.dropbox.com/en/help/201
Platform checks that the URL provided returns an HTTP code of 200 (OK) before saving the link. This is to prevent modpack creators from providing invalid links and causing errors on the launcher.
All the other settings are straight-forward and as shown above, come with help text to describe their function.
Modpack Pages:
Modpack pages are where you can edit the description of the page shown in the launcher, along with the About, Help, and Mod Permissions pages.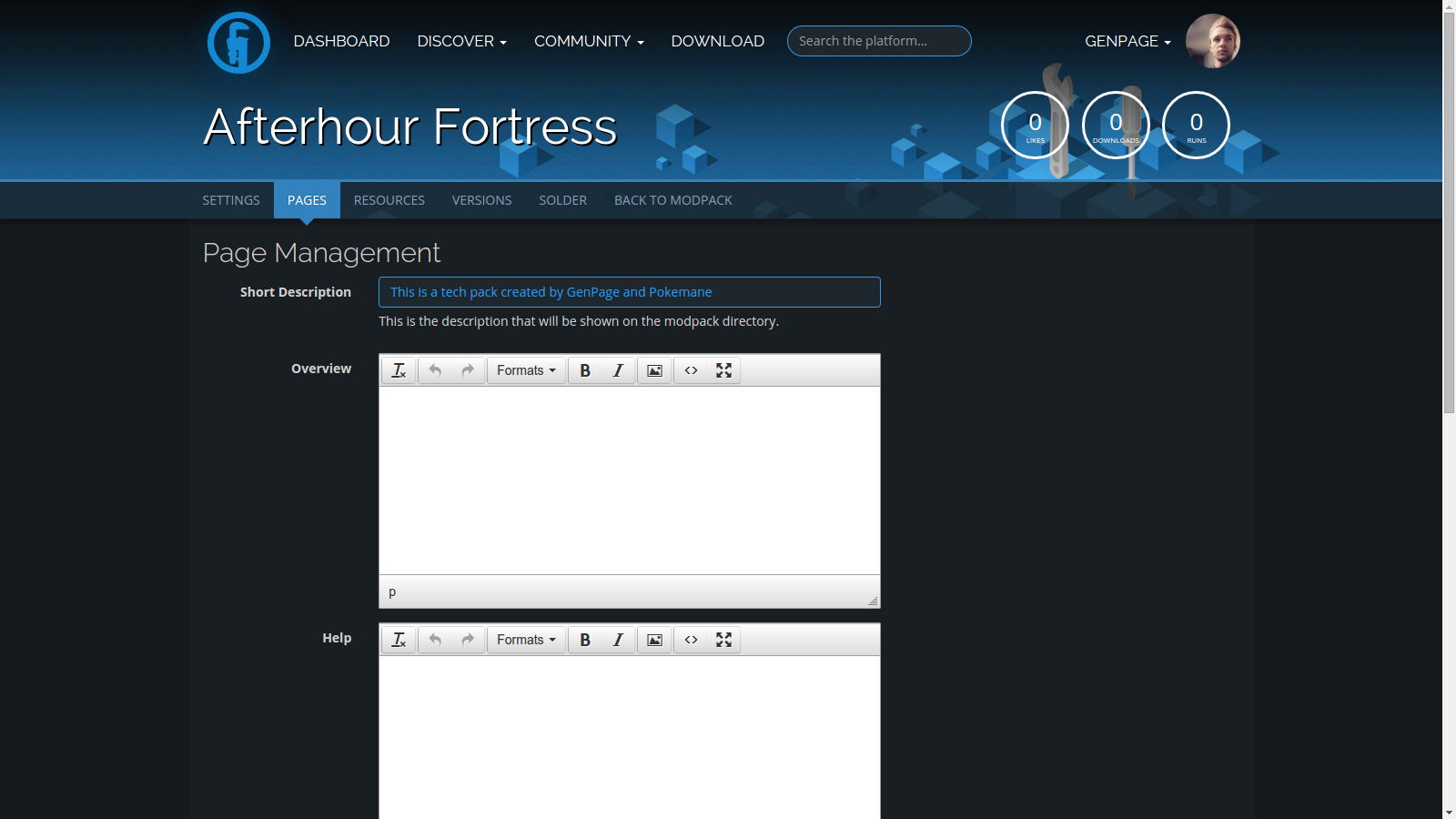 Modpack Resources:
This is where you can upload the art associated with your modpack. Icon, Logo, and Background are all handled here. Optimal image sizes are described in the help text.
Modpack Changelog:
For modpacks that do not use Solder, Modpack version management is a bit different and is handled here on the Platform. You can add new versions whenever your want and this will prompt the launcher to update by re-downloading the zip file specified at the Modpack Location. Adding a new version will post a status update on your modpack wall and also on the launcher.
You can also edit or delete previous versions after they have been added.